About Wellcare Home Mobility

Interested in learning more?

Wellcare of New Jersey, Inc., d/b/a Wellcare Home Mobility is a private, for profit New Jersey Corporation with over 35 years of healthcare industry experience. 

It is our goal to provide the highest quality of home healthcare equipment, supplies and services, in a cost effective manner, to all our clients, patients, and facilities including Hospice in our geographical coverage area of Pennsylvania, New Jersey and New York.

We strive to improve the health of our clients and patients, whether at home, in a facility or Hospice. Their rights, responsibilities, dignity and confidentiality are our highest priority in the delivery and follow up process. We constantly provide our staff members with updates in the latest home healthcare technology; through attendance at seminars, participation in factory training programs, in-house education and other appropriate methods.

We Accept Medicare and most major insurances…

Call one of our friendly representatives to assist you….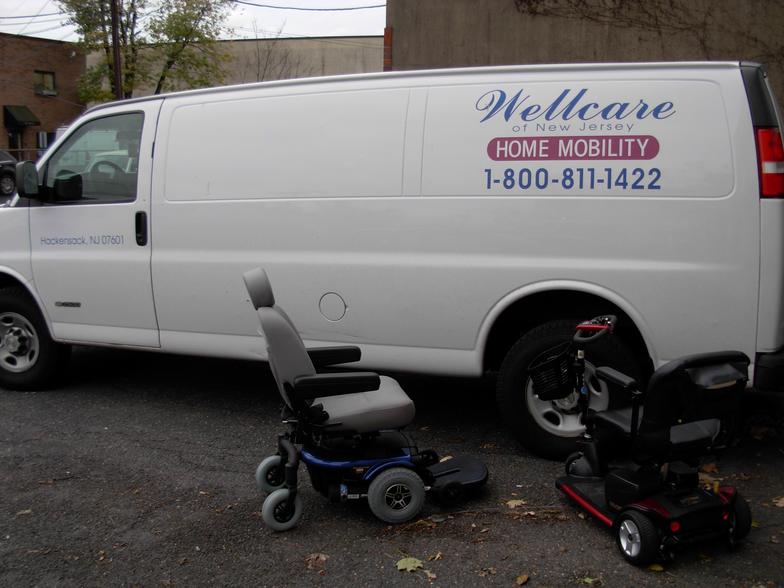 We are dedicated to serving the customer in a time when decisions about your healthcare can be complex and confusing. We have designed our company standards to deliver prompt and personal service assuring the most comprehensive evaluations to determine what products will best suit your needs.  

We have many certified healthcare professionals available to assist us in evaluating even the most difficult diagnosis. We can also ease the apprehensions of talking to insurance companies and securing proper reimbursements in a timely fashion.

Our billing department has the latest computer software to electronically send claims for ultimate expediency and accuracy. We are constantly looking for the latest technological advances to assure our customers are getting the most up-to-date equipment at the best possible price.

Customer service is the most important part of our business. If you are not satisfied, we are not satisfied!

Thank you for your patronage and enjoy browsing our website.